3 Days Internal Audit Function Training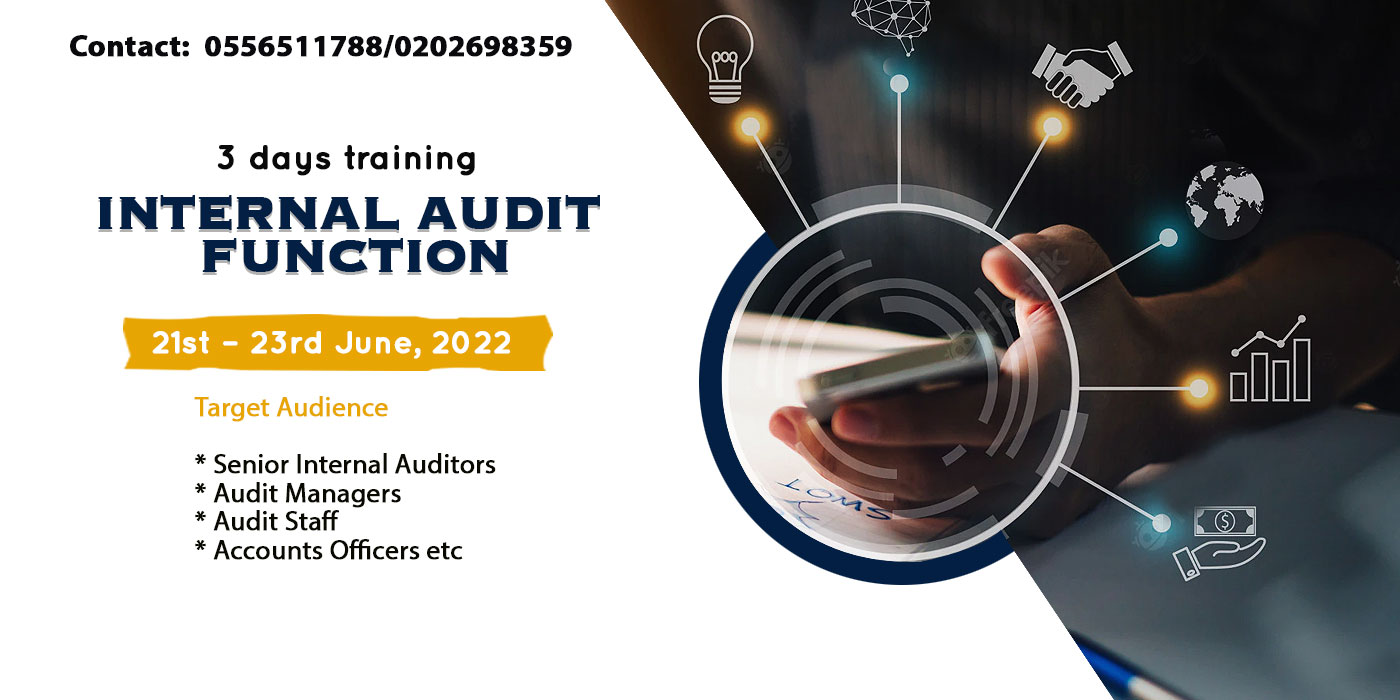 The Centre for Professional Development, Ghana Communication Technology University is inviting the general public to a -3 day training in Managing an Effective Internal Audit Function.
COURSE OBJECTIVES
This course has been designed to provide the mechanism to strengthen the Internal Audit function to be more robust in addressing critical business and managerial challenges. The training would also place emphasis on the need to ensure strict adherence to the entity's policies and procedures (internal controls), as well as compliance with the applicable Laws / Regulations and Standards.
Internal Audit function ensures that financial statements and other published information are accurate and reliable and that personnel, financial and other resources are managed effectively and efficiently.
COURSE CONTENTS
Overview of the Internal Audit Function
The Scope and the Objectives of the Internal Audit Function
Effectiveness of Internal Controls and Who is Responsible
Criteria for Assessing an Effective Internal Audit Unit (Function)
Professional & Personal Behaviors as well as Interpersonal skills of Internal Auditors
Avoiding Conflicts between the Internal Auditors and the Auditees (Other Staff) etc.
Date:  21st – 23rd June, 2022
Venue: Ghana Communication Technology University, Tesano-Accra
Time:    9:00am -3:00pm
Fee:   Affordable (fees includes tuition, course materials, feeding and certification)
Contact:  0556511788/0202698359
TARGET AUDIENCE
This course is designed for Directors of Internal Audit, Senior Internal Auditors, Audit Managers, Accountants, Internal   Audit Staff, Finance Officers, Management Members, Procurement Managers / Officers, Estate Managers / Officers, Stores' Managers / Officers, Stores' Managers, Accounts Officers, and anyone interested in understanding the Internal Audit function.