Insurance and Risk Management Training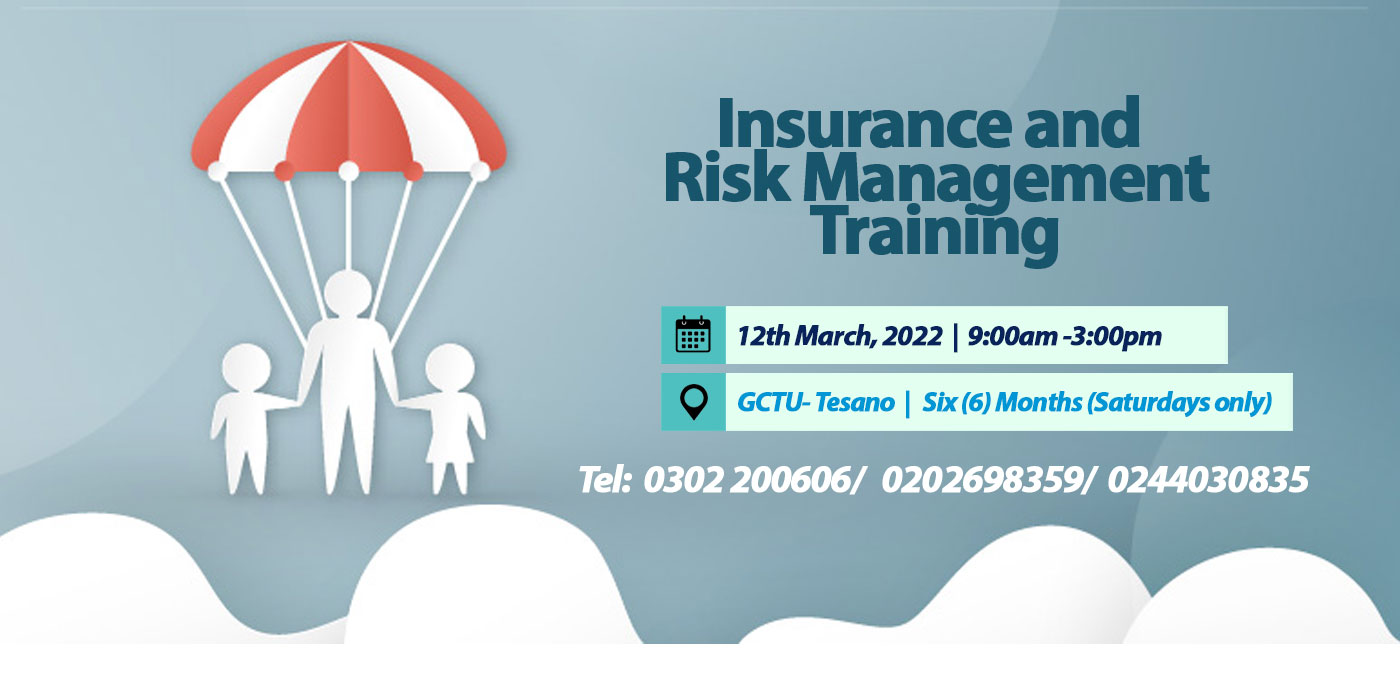 The Centre for Professional Development, Ghana Communication Technology University is inviting the general public to a six month (Saturdays only) training in Insurance and Risk Management.
Date:  12th March, 2022
Venue:                            GCTU, Tesano-Accra
Time:                              9:00am -3:00pm
Fee:                                 Affordable (fees includes tuition, course materials, exams, and Certificate)
Registration Fee:           GH¢ 60.00
Duration:                        Six (6) Months (Saturdays only)
COURSE OVERVIEW
The course examines theory and elements of the practice of insurance principle, with reference to the most common forms of insurance, property, life, accident and medical, and motor vehicle insurance. The course provides insight into the structure and substance of all operation of this specialized area of risk management, protecting consumers of insurance products while ensuring the viability of the insurance system. The major education goals for this course includes:
To understand the main features of insurance.
To develop professionals in the industry.
To understand the main features of insurance.
To know the relevant laws in connection with insurance.
To understand underwriting and policy wording.
TARGET AUDIENCE
Participants expected on this programme include Insurance industries, Credit managers at the banks and Institutions, Insurance writters, Insurance agency and any other person who is interested.
CONTACT
For further details and Registration, please contact
E mail: cpd@gctu.edu.gh /ahackman@gctu.edu.gh/bankrah@gctu.edu.gh
Telephone: 0302 200606/ 0202698359/ 0244030835