Leadership And Entrepreneurship Training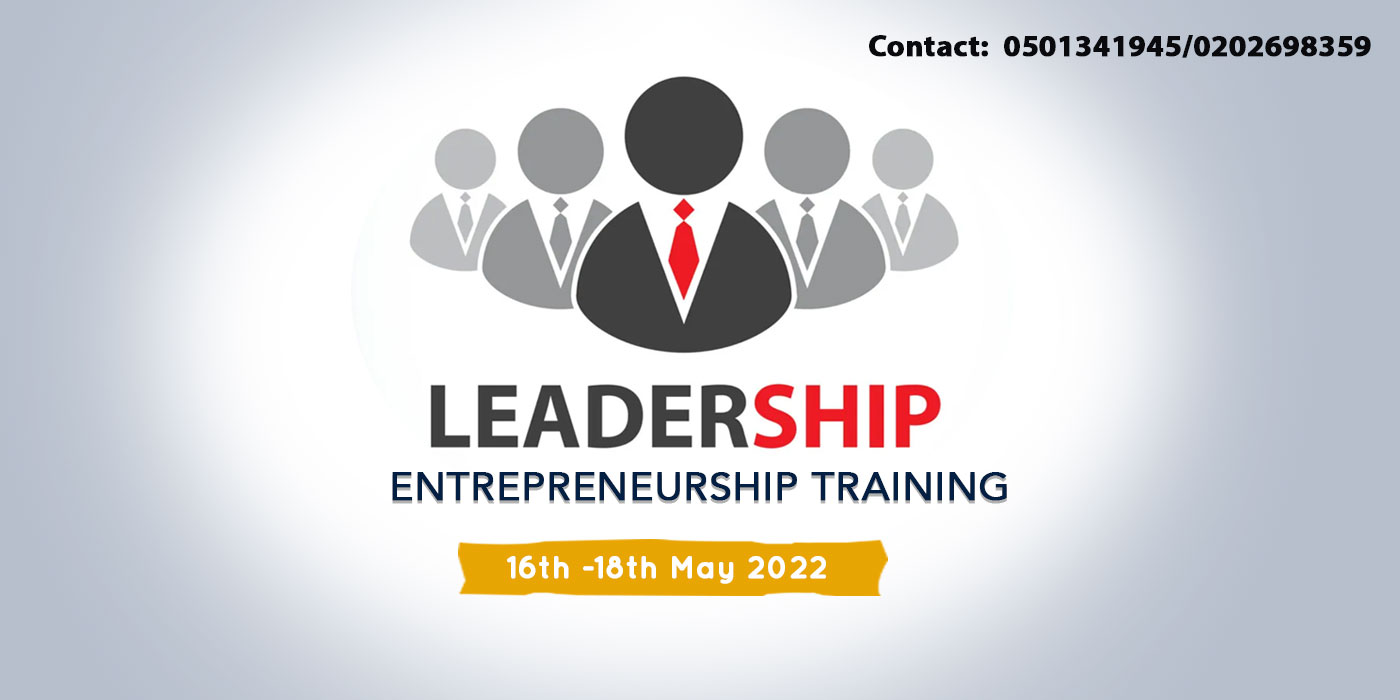 INVITATION TO A THREE-DAY LEADERSHIP AND ENTREPRENEURSHIP TRAINING
The Centre for Professional Development, Ghana Communication Technology University, is pleased to invite you to a three (3) day training in Leadership and Entrepreneurship training. The details of the programme are as follows:
Date: 16th -18th May 2022
Venue: Ghana Communication Technology University
Time: 10:00 am- 3:00 pm
Fee: Affordable (Includes Tuition fee, Course Material, Feeding and Certification)
Contact: 0501341945/0202698359
The Objectives of the Program
The overall objective of the training program focuses on participants understanding the blueprint of a leader and translating vision into reality. Identifying and applying methods to help aspiring leaders find common ground with their teams and peers and establish rapport. Bridging communication gaps and exerting leadership from the inside out. How to foster a culture of innovation to help your business stay ahead.
Theory and practice will be explored together throughout the course. Theories in general will be covered, with an emphasis on their relevance to the information services context. A case study will be used each session to provide an opportunity for in depth application, reflection and review. An integrated approach to theory and practice will be taken throughout.
Course Content
This course will explore:
Psychology of a leader – what are the psychological traits of effective leaders and how to implement them to become a successful entrepreneur
Impact of verbal and non-verbal communication – how our language and body language limits us and propels us. Especially beneficial to insecure public speakers.
Team building – how to identify and put to practice the practices used to enhance social relations in your team. How to motivate independent work while creating synergy among your employees.
Practical exercise – the culmination of the course. Group work to encourage attendees to apply the information gained to practice.
Target Participants
This course is aimed at entrepreneurs, mid-level management, teachers, coaches, counsellors etc. Anyone who feels they have potential to lead but are unsure of where to begin and how to cultivate the right qualities.